Bathroom is our space to relax, here we start and end our day. Based on this, we need to make this room as comfortable as possible. But a couple for this we do not have enough space, so here are some ideas how to increase the bathroom at least visually:
The first idea
is to use
large mirrors
. It's no secret that the mirror is the thing that visually pulls the room. The larger the mirror, the more visual space. By the way, if you have a rectangular shape of a bathroom, then the place for a mirror is best to choose on a smaller wall, since it will expand the room.
mirror
The second idea
is transparent
glass shower doors.
This stylish device is not only famous for its beauty and sophistication, but also practical. Thanks to such material as glass, you can significantly expand your room visually, because transparency gives a new space. Moreover, glass is very reliable and proven over the years, as well as multifunctional.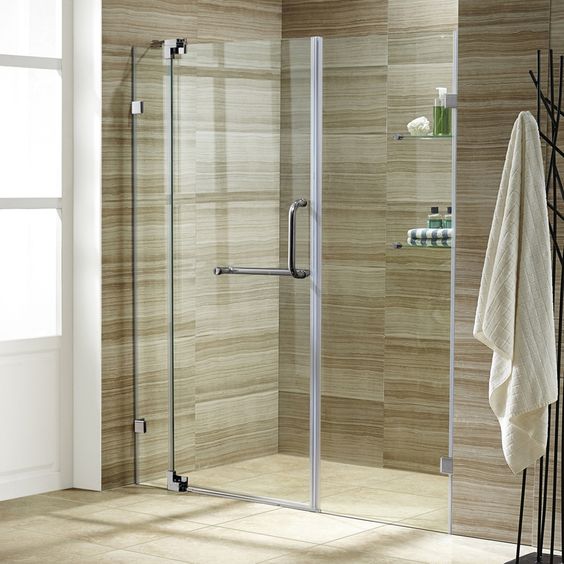 shower
The third idea
is the framelessness of
the shower
. Recently, it is increasingly possible to see an increase in the popularity of an illiterate soul, this is not easy. Not for nothing, more and more people make such a choice, because unnecessary thick frames only occupy more visual space and this is not to our advantage. Moreover, when your shower will be without frames, it will not only give you significant visual space, but you will also get a new stylish bathroom decor element. Therefore, you definitely will not regret if you accept such a method in your home.
Here are some great ideas for the comfort of your bathroom. These trends will also bring a new breath to your room style and decorate it.